Stretch out in a one-bedroom suite at a 4-star hotel just off The Strip for $99 per night,including weekends. Visit through October to save more than 40% compared with rates at similar hotels.
This hotel has no resort fee — an additional savings of as much as $25 per night.
Each 950-square-foot suite at the upscale Platinum Hotel and Spa features a private balcony, whirlpool tub and full kitchen. Guests also receive complimentary Wi-Fi access.
Upgrade to a larger suite with a fireplace, washer-dryer and Strip views for $30 more per night.
This deal is not available on: Aug. 2-3, 31; Sept. 13-14, 20-22; Oct. 11-12, 18-19.
Book by Aug. 9.  Top 20 deal – sells out quickly.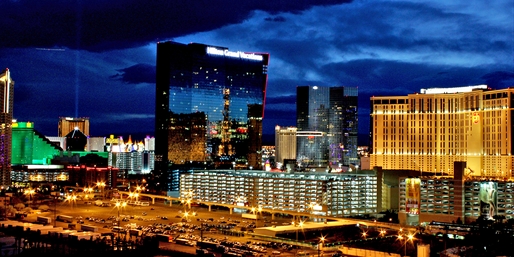 Source: TraveZoo.com